English Heritage sites near Bradfield Parish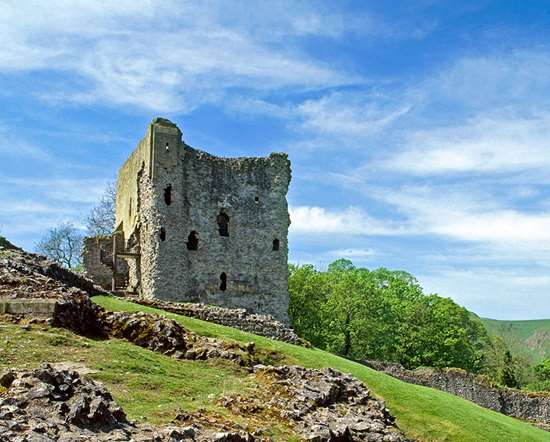 PEVERIL CASTLE
9 miles from Bradfield Parish
Founded soon after 1066 by William Peverel, one of William the Conqueror's most trusted knights, Peveril Castle offers breathtaking views of the Peak District from its position high above Castleton.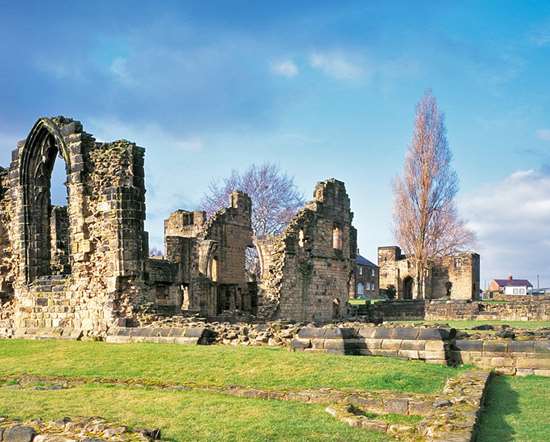 MONK BRETTON PRIORY
11 miles from Bradfield Parish
The substantial ruins of a Cluniac monastery, with an unusually well-marked ground plan, an almost complete west range and a 15th-century gatehouse.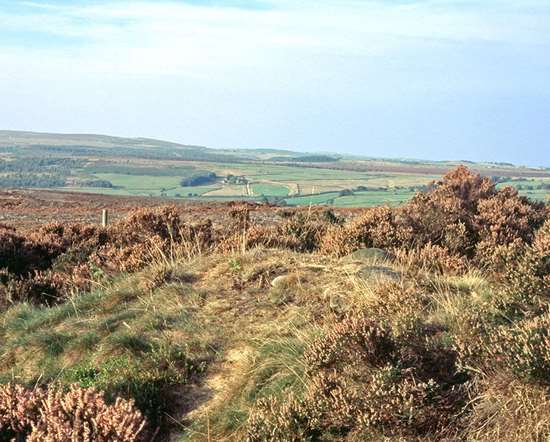 HOB HURST'S HOUSE
16 miles from Bradfield Parish
A square prehistoric burial mound with an earthwork ditch and outer bank. Named after a local goblin.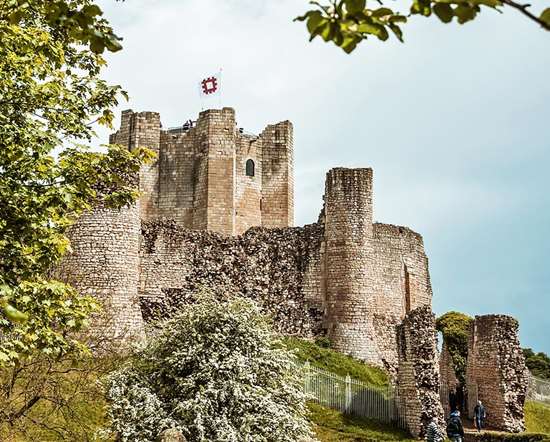 CONISBROUGH CASTLE
17 miles from Bradfield Parish
Dramatically re-presented in May 2014 after a major HLF funded project, the keep of Conisbrough Castle is unique.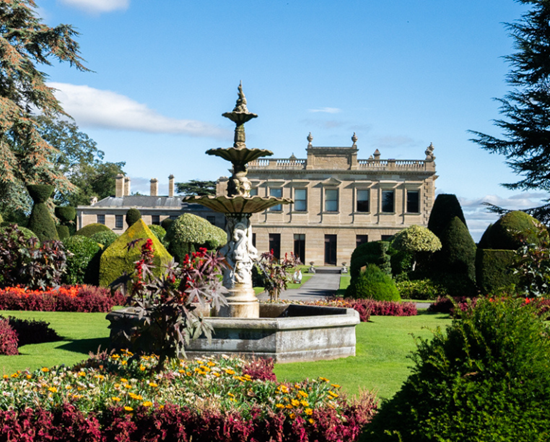 BRODSWORTH HALL AND GARDENS
18 miles from Bradfield Parish
Time really does stand still at Brodsworth Hall, one of the most unusual visitor attractions in South Yorkshire.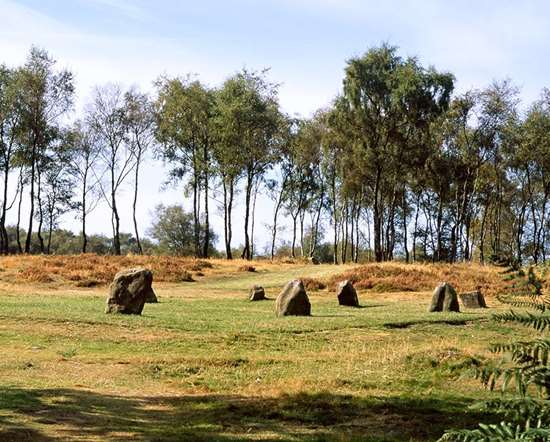 NINE LADIES STONE CIRCLE
19 miles from Bradfield Parish
A small early Bronze Age stone circle of (actually) ten stones. Believed to be nine ladies turned to stone as a penalty for dancing on Sunday.
---
Churches in Bradfield Parish
Christ Church Stannington

Church Street Stannington Sheffield
0114 2343463


To know and share God's love for all, growing in Christian Community

Welcome to Christ Church Stannington, we are a community of people learning to love God and to love our neighbours and to be more Christlike in our lives.

We hope that through our worship and witness, others too of all ages may find faith and grow in faith. Do join us.

To request spiritual and/or practical support from church members please complete the Get in Touch form describing your need, or any help you can offer. Alternatively you can call us on:


0114 2343463 - Rev. Alison Cook
Oughtibridge Parish Church
St James
St Nicholas' Church

Town Gate, High Bradfield Bradfield Sheffield
(0114) 286 2926
https://e-voice.org.uk/friendsofbradfieldchurch


We pray for the peace of the world, the peace of our nation, peace in our hearts, peace in our homes.

St Nicholas' Church is a beautiful 15th century building set in Sheffield's Peak District, with many interesting features: glass, stonework, and woodwork. Simon Jenkins, in "England's Thousand Best Churches" writes that, from the church, "the view is glorious, enjoyed by the weather beaten gargoyles peering from under toppling pinnacles".

Sunday worship each week at 10.30am.

Church Groups include: Bellringing, Choir, Flower Group, Handbells, and Mothers Union


Churchyard tidying (strimming, weeding, path clearing, etc) every Wednesday morning 10am-12noon, weather and circumstances permitting. All welcome to come along and help. Phone 0114 286 2926 to check the group is meeting.


Historical information at "Exploring Churches".


The "Bradfield Feoffees" manage some social housing in High Bradfield, specifically for local people, and/or people who may be in need in some way. Places occasionally become available. Anyone wanting further information should contact [email protected]

The Bradfield Festival of Music takes place each year at the end of June. Full details at "Bradfield Festival of Music"

Donations towards the upkeep of the church may be made at Just Giving - St Nicholas' Church Bradfield . Thank you to all supporters.

Our "values statement" agreed at our Annual Meeting, April 2008:

St Nicholas' Church, Bradfield

Together, we are seeking

to deepen our personal spirituality and awareness of God

in Christ's name, to offer friendship, welcome, and care to all people (young and old, female and male, all races, all backgrounds); and to enjoy good, strong friendships with one another

to give generously through the church, in Christ's name, to support those in need, and to grow in our understanding of the situations that others face, always aware that we are members of the global human family; and to learn from, and to support, churches in other places, as fellow members of the one Body of Christ

to be actively involved in our local communities, for the benefit of all; and to treat our environment well

with humility, gratitude, and creativity: to treasure, maintain, strengthen, and develop the inheritance we have received in our worship and church building

The Poppy Memorial Trail book is now available, sold in aid of the Royal British Legion, Help for Heroes, and St Nicholas' Church. Donations also may be made via JustGiving at

Just Giving - Poppy Memorial Trail

Thank you to all supporters.
---
Pubs in Bradfield Parish
Admiral Rodney

592 Loxley Road, Loxley, Sheffield, S6 6RU
(0114) 233 6121
vintageinn.co.uk/restaurants/yorkshire/t...


Large open plan country pub with plenty of nooks and corners. Patio to the front offers views over the Loxley Valley. Popular with diners.
Blue Ball

281 Main Road, Wharncliffe Side, Sheffield, S35 0DQ
(0114) 286 2429
thwaites.co.uk/pubs-and-pub-finder/pubs/...


Large roadside open plan community pub in a country farmhouse style. Food orientated but a separate drinking area (with Sky Sports) to the right of the bar. Cobbled outside seating area. Weekly quiz (Sunday) and Live Entertainment (Saturday...
Blue Ball

320 Haggstones Road, Worrall, Sheffield, S35 0PD
07710 269687


Traditional village pub in the heart of Worrall. Refurbished in 2020, with a Snug featuring sports tv and stove fire, rear room, with sports tv, juke box, darts and stove fire, main bar area with friendly atmosphere, garden room opening up...
Bradfield Brewery Shop

Watt House Farm, High Bradfield, Sheffield, S6 6LG
(0114) 285 1118
bradfieldbrewery.com/brewery-shop/


In addition to branded merchandise, at Bradfield Brewery shop you can purchase casks and ten litre 'Beer In A Box' (deposit on the cask, refunded on return). All bottled Bradfield beers are available, including limited edition special brews...
Bradfield Village Fellowship Cricket Club

The Sands, Bradfield, Sheffield, S6 6LB
(0114) 285 1287
bvfcc.play-cricket.com/


Bradfield Village Fellowship Cricket Club, Sheffield
Cock Inn

5 Bridge Hill, Oughtibridge, Sheffield, S35 0FL
(0114) 286 2373
ourlocal.pub/pubs/cock-inn-oughtibridge/


A popular pub at the centre of the village, on the Tour de France route where it crosses the River Don before the steep climb to Grenoside. There has been a pub on the site for over two hundred years. Food is served, but there is enough sp...
Crown & Glove

96 Uppergate Road, Stannington, Sheffield, S6 6BY
(0114) 232 4440
ourlocal.pub/pubs/the-crown-and-glove-st...


A very characterful three roomed community pub with a focus on fresh food and real ales. Main bar, lounge and snug are adorned with old fashioned prints on the walls and an impressive collection of brasses decorate the fireplace in the loun...
Hare & Hounds

6 Church Street, Oughtibridge, Sheffield, S35 0FW
(0114) 327 5602


Friendly community local.
Hare & Hounds
Hillsborough Golf Club

Worrall Road, Wadsley, Sheffield, S6 4BE
(0114) 234 9151
hillsboroughgolfclub.co.uk/


Hillsborough Golf Club, Sheffield
Middlewood Tavern
Nags Head Inn

Stacey Bank, Loxley, Sheffield, S6 6SJ
(0114) 285 1202
bradfieldbrewery.com/the-nags-head/


Tap for the nearby Bradfield brewery, this friendly two-roomed country pub is on the main road towards High Bradfield. Six beers are available, including both seasonal and special one-offs, all at very competitive prices. Good home-cooked f...
New Norfolk
Old Horns Inn

Towngate, Bradfield, Sheffield, S6 6LG
(0114) 285 1207
theoldhorns.co.uk/


An L shaped pub with a focus on good quality food although drinkers are welcome. Views overlooking Low Bradfield and the surrounding reservoirs.
Olde Mustard Pot

Mortimer Road, Midhopestones, Sheffield, S36 4GW
(01226) 767888
yeoldemustardpot.co.uk/


A former farmhouse built in 1760 and a pub since 1780. Five separate rooms around a central bar.
Oughtibridge War Memorial Sports Club

Waterside Gardens, Oughtibridge, Sheffield, S35 0JS
07887 656262
owmsc.co.uk/


Oughtibridge War Memorial Sports Club, Sheffield
Peacock Inn

714 Stannington Road, Stannington, Sheffield, S6 6AJ
(0114) 234 2505
peacockstannington.co.uk/


Large, traditional styled Thwaites pub with exposed stone and brick walls and wooden beams. Open plan but with several distinct areas. Food is popular and live music features occasionally. The conservatory may be hired for private functions...
Pheasant Inn

59 Station Lane, Oughtibridge, Sheffield, S35 0HS
(0114) 229 9190
thepheasantoughtibridge.co.uk/index


Perched on the hillside towards Grenoside with a terrace offering views over the Don Valley. Advertises itself as, 'refurbished in the style of a modern Bar and Grill creating a warm and friendly atmosphere. The Pheasant offers premium cask...
Plough

New Road, Bradfield, Sheffield, S6 6HW
(0114) 285 1280
theploughinnlowbradfield.co.uk/


A former farm building that has been a pub for over 200 years nestled in the bottom of the Loxley valley. Good home made food with pies a speciality. Changing real cider. Brewery tap for Bradfield Brewery. Sells Farmers Plough, brewed speci...
Robin Hood
Rose & Crown

15 Bankfield Lane, Stannington, Sheffield, S6 6BR
(0114) 234 5096


A family friendly community pub serving high quality food and catering to sports fans with a huge screen and several other TV's. Two rooms, one leading into a games area, surround the bar. Known locally as "Minnies".
Royal Hotel

Main Road, Dungworth, Sheffield, S6 6HF
(0114) 285 1213
royalhotel-dungworth.com/


A traditional 19th century village pub with views overlooking the Loxley valley. Home cooked food available. Famed for its carol singing on Sunday lunchtimes on the run up to Christmas.
Shoulder Of Mutton
Sportsman Inn
Strines Inn

Mortimer Road, Bradfield Dale, Sheffield, S6 6JE
(0114) 285 1247
thestrinesinn.co.uk/


An inn since the 1770s based on much older buildings dating back to the 13th century. A quaint traditional country pub with plenty of brassware. The entrance lobby opens into a large central bar, the room thought to date to Elizabethan time...
Travellers Rest

Langsett Road South, Oughtibridge, Sheffield, S35 0GY
(0114) 286 2221


Traditional local at the confluence of the one-way system. Public bar to the front, pool room to the left and small lounge at the back. Steep steps lead down to the toilets and beer garden.
Wharncliffe Arms

72 Main Road, Wharncliffe Side, Sheffield, S35 0DN
(0114) 285 1118


A pub since the 1830's, closed by Punch in Nov 2011, reopened as a free house in Sept 2012. A long single room split into distinct areas by the bar, open fires at both ends. A locals pub with a focus on conversation. Local carol singing Sun...
White Hart

18 Langsett Road North, Oughtibridge, Sheffield, S35 0GX
None


Serves two real ales from Bradfield Brewery.
White Hart (closed)
Wisewood Inn

539 Loxley Road, Loxley, Sheffield: North, S6 6RR
(0114) 233 4310
wisewoodinn.co.uk/


A pub popular with both drinkers, families and friends. With a main bar upstairs and a Cellar Bar downstairs there is plenty of room to cater for everyone. The Cellar Bar is available for hire for all occasions. A large garden to the rear,...